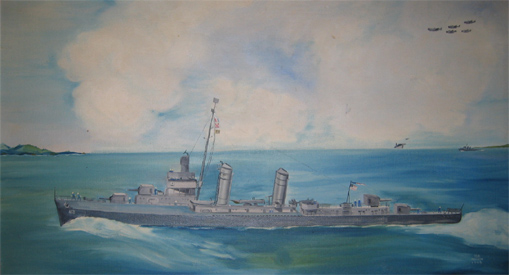 Painting of USS Corry (DD-463) by artist Bob Pearson

The Pearson painting has been donated by the Chehames family to the Wright World War II Museum in Wolfeboro, NH. The Wright Museum's mission is to preserve and share the stories of America's Greatest Generation for the benefit of generations to come.
Seen below is Gary Chehames as a boy, (son of USS Corry LT (jg) Arthur Chehames),
with treasured Corry painting on the wall in upper left of photo.