USS CORRY (DD-463)

USS BLOCK ISLAND (CVE-21) TASK GROUP 21.16
TRACKING CHARTS OF U-801 PURSUIT AND ATTACK
BY BLOCK ISLAND AIRCRAFT
AND USS CORRY AND USS BRONSTEIN

BELOW: TASK GROUP 21.16 OPERATIONS MARCH 13-27, 1944 WITH
LOCATION OF SINKING OF U-801 (17 MAR 44) AND U-1059 (19 MAR 44)
NEAR CAPE VERDE ISLANDS OFF NORTHWEST AFRICA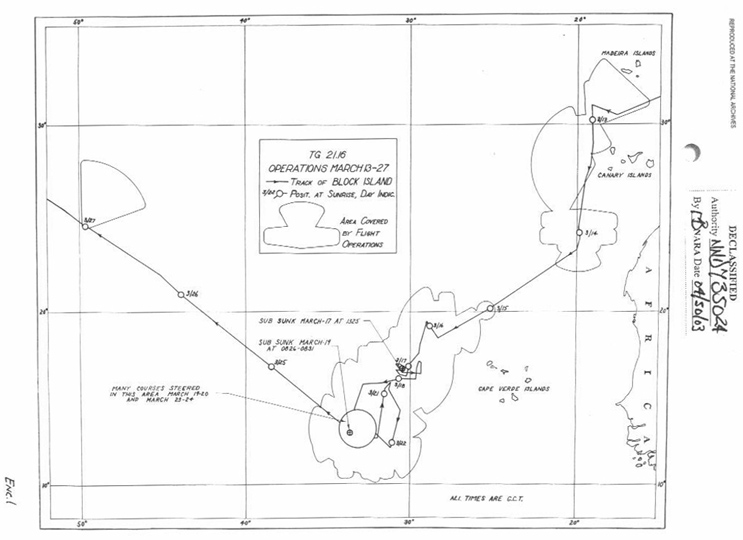 BELOW: INITIAL ATTACK ON U-801 BY USS BLOCK ISLAND AIRCRAFT.
THE DAMAGED SUBMARINE THEN SUBMERGED AND ATTEMPTED ESCAPE.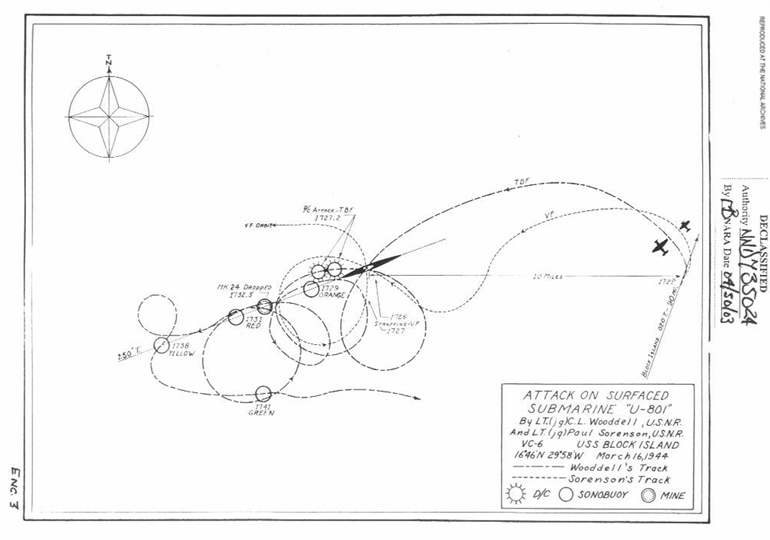 BELOW: PURSUIT AND SINKING OF U-801 BY USS CORRY AND
USS BRONSTEIN INCLUDING AIRCRAFT TRACKING - 17 MARCH 1944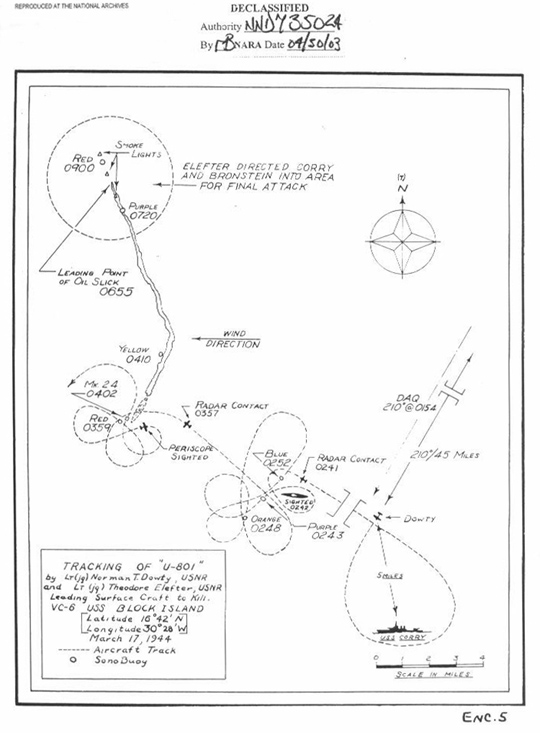 BELOW: March 16-17, 1944
Overall Detail of Hunter-Killer Task Group 21.16 Operations
Pursuit and Attack on U-801 by Block Island Aircraft, USS Corry and USS Bronstein.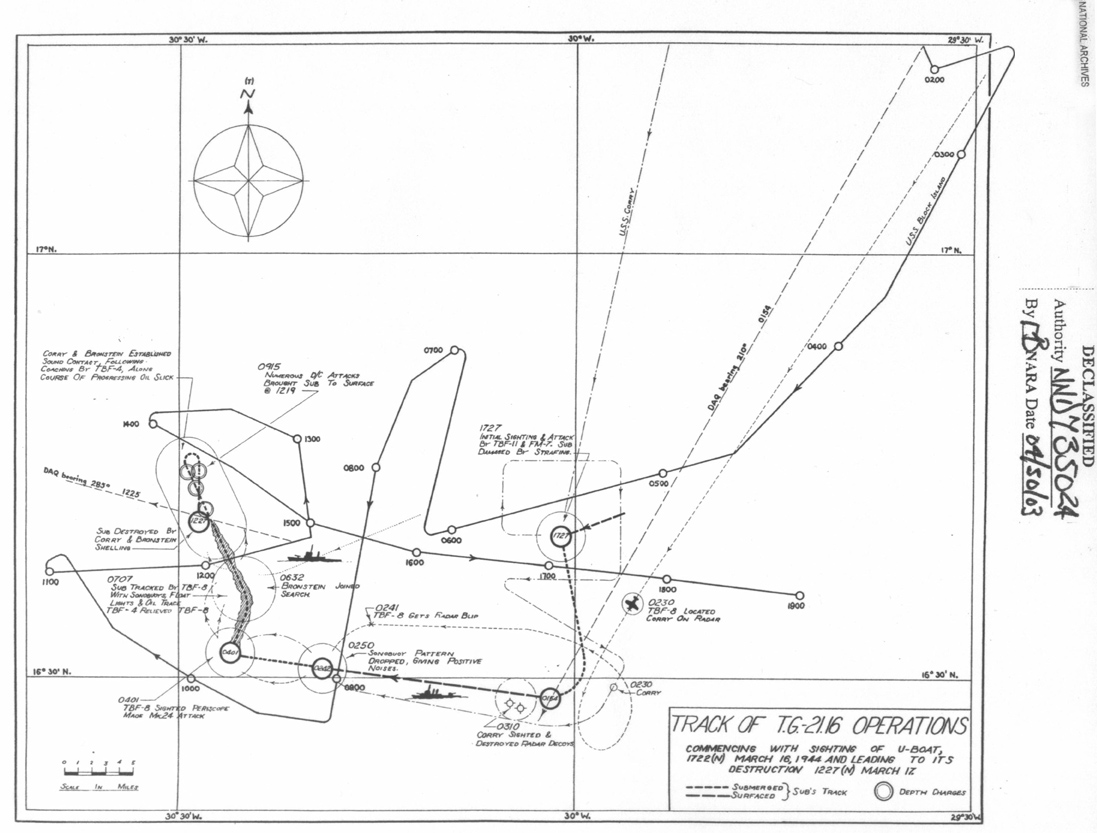 [Source: National Archives]


Home page: www.uss-corry-dd463.com