32nd Annual USS Corry (DD-463) Reunion - Arlington, VA
October 7 - 9, 2005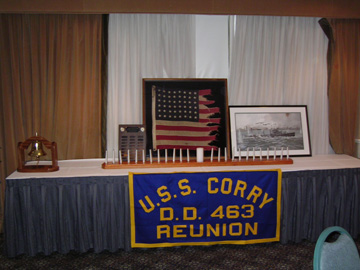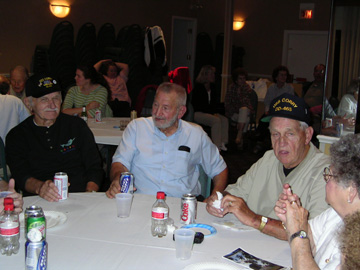 Vozel, Moe Vestuti, Elmer Maurer, Rose Vestuti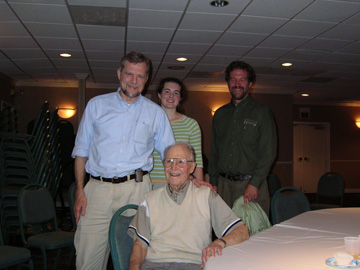 Dr. Andersen and family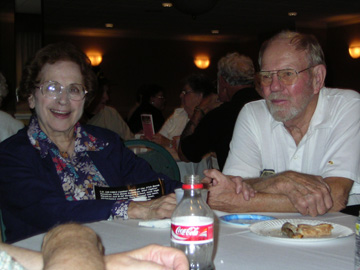 Frances McKernon and Gully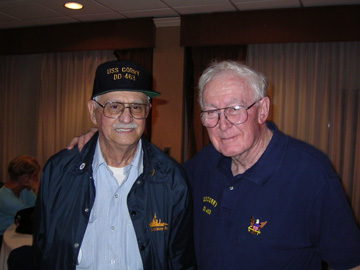 Sandy McKay and Red Brantley
AT THE U.S. NAVY MUSEUM, WASHINGTON, DC: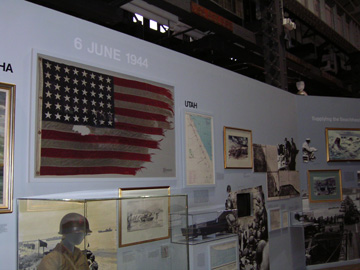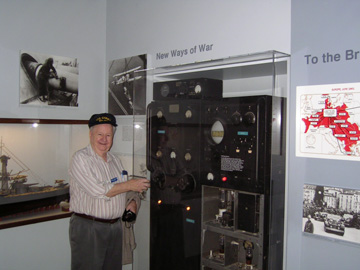 Corry Radar Technician Forrie Garchow
at museum radar equipment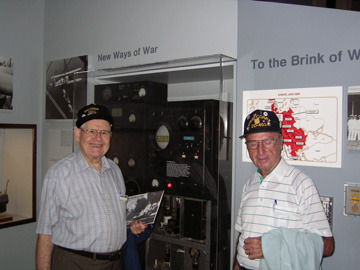 Corry Radar Technician Bill Beat and
Corry Radar Operator John Logan
at museum radar equipment.


AT THE MUSEUM OF THE AMERICAN INDIAN
WASHINGTON, DC: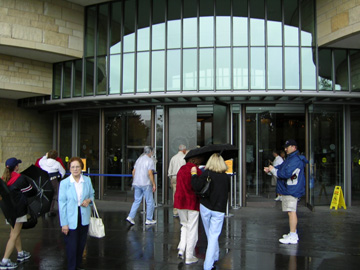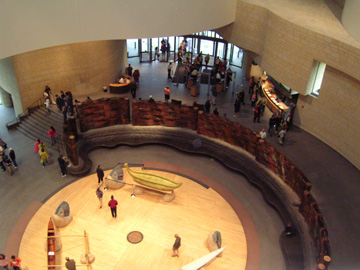 AT ARLINGTON NATIONAL CEMETERY: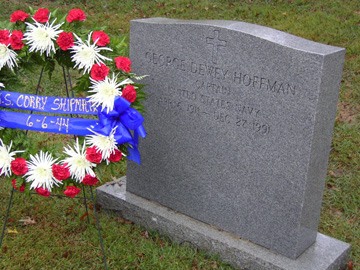 Grave of USS Corry Captain George Dewey Hoffman

AT THE DINNER BANQUET, SATURDAY EVENING: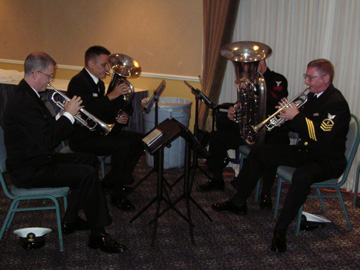 Navy band provided patriotic music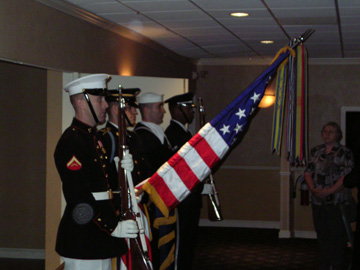 Military Honor Guard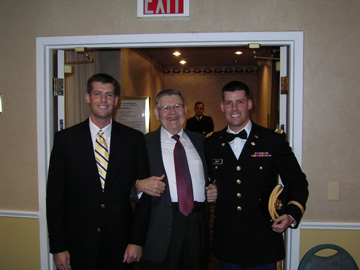 Bill Beat with twin grandsons Ryan and Rob Beat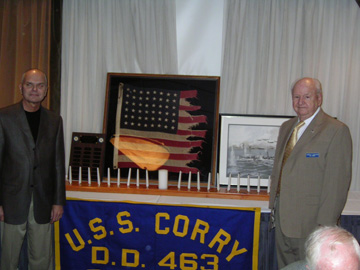 Rick and Forrie Garchow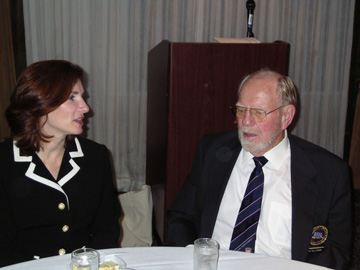 , Gully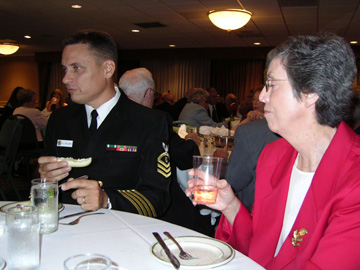 Navy Chief Petty Officer S.J. Dollard and Mary Ann Ryan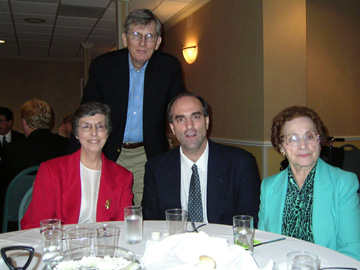 Mary Ann Ryan, Jim Ryan, Kevin McKernon, Frances McKernon

AFTER THE CANDLE LIGHTING CEREMONY: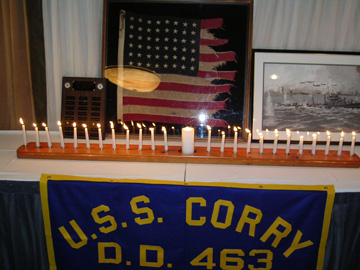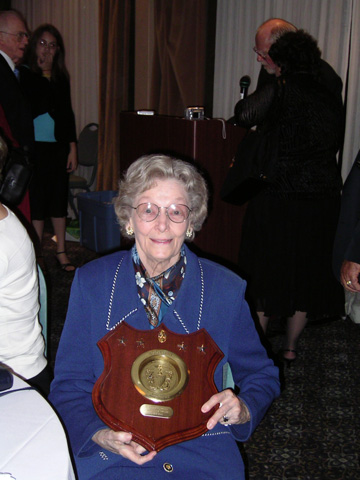 Navy Veteran Lois Hoffman,
wife of USS Corry captain George Dewey Hoffman,
was given a plaque with the ash tray from the Corry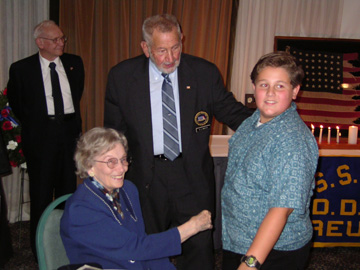 Lois Hoffman, Moe Vestuti, and Corry Banuelos
Corry was named after the USS Corry.
His grandfather was Corry signalman Domingo Banuelos.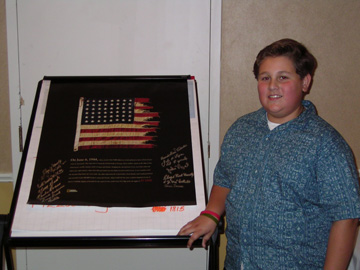 Corry Banuelos with National Geographic poster of
USS Corry flag, signed by Corry shipmates.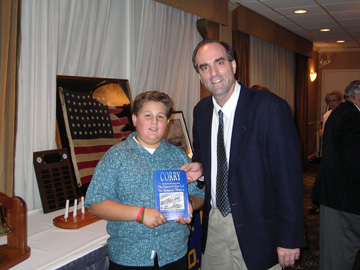 Corry Banuelos and Kevin McKernon
holding Kevin's book of his father Chief Radio Technician
Mac McKernon's stories about the USS Corry.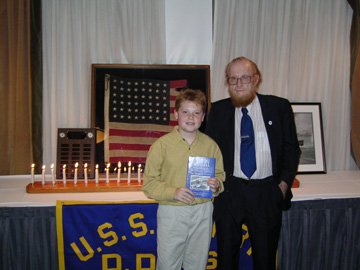 Corry shipmate Ed Lynch with his grandson Mike Lynch.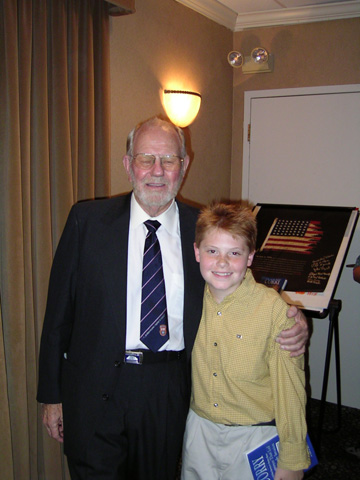 Gully and Mike Lynch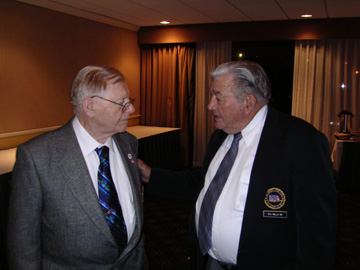 Tom Groot and B.C. Mills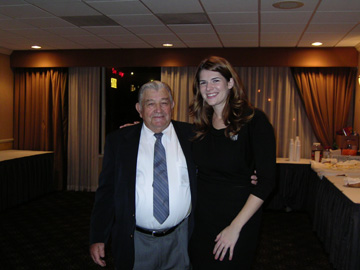 B.C. Mills,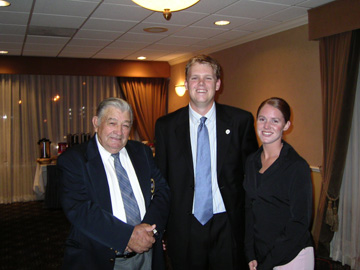 B.C. Mills, Chris Gullickson,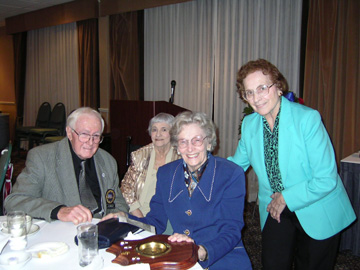 Red Brantley, Shelly, Lois Hoffman, Frances McKernon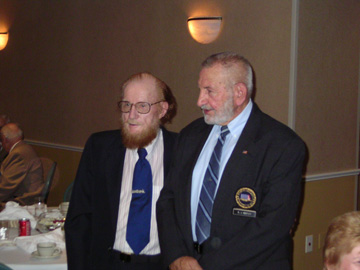 Ed Lynch, Moe Vestuti